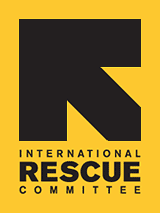 Since 1933, the IRC has provided hope and humanitarian aid to refugees and other victims of oppression and violent conflict around the world.
VOICES FROM THE FIELD
THE IRC BLOG
Nigerian floods leave devastation in their wake

October 19, 2012
By The IRC
Relentless rains that began in July and are expected to continue this month have caused devastating floods across Nigeria. The map above shows the affected areas.
Floods have forced 64,000 Nigerians from their homes and have spread across half the nation. The rains have destroyed valuable farmland and a critical main highway, and are threatening to devastate a country already plagued by ethnic violence. The International Rescue Committee is currently monitoring the situation and is prepared to help.
We will share more information as the situation develops.
Learn more about how the International Rescue Committee responds to emergencies.
No comments yet.