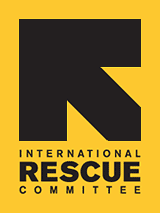 Since 1933, the IRC has provided hope and humanitarian aid to refugees and other victims of oppression and violent conflict around the world.
VOICES FROM THE FIELD
THE IRC BLOG
Nobel Laureates: 'Women will lead the world toward peace'

December 9, 2011
By The IRC

President Ellen Johnson Sirleaf of Liberia is one of three recipients of the 2011 Nobel Peace Prize. In 2006, President Johnson Sirleaf received the International Rescue Committee's Freedom Award for extraordinary contributions to the cause of refugees and human freedom.
Photo: Center for Global Development
Tomorrow, three women who have worked tirelessly for women's empowerment will be presented with the 2011 Nobel Peace Prize at a ceremony in Oslo, Norway.
The prize is being awarded jointly to Ellen Johnson Sirleaf and Leymah Gbowee of
Liberia
and Tawakul Karman of Yemen "for their non-violent struggle for the safety of women and for women's rights to full participation in peace-building work."
Johnson Sirleaf, who became Africa's first democratically elected female president in 2006, won re-election in October. Speaking in Oslo today, she dedicated the award to the women of Africa, and in particular, Liberia, which is recovering from 15 years of brutal civil war.
"They have carried the burden of those conflicts, subjected to rape, to sex slavery, being the ones who have to continue to have to provide for their children even as their men are out in war," Johnson Sirleaf said.