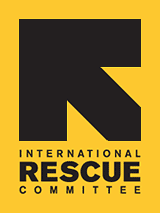 Since 1933, the IRC has provided hope and humanitarian aid to refugees and other victims of oppression and violent conflict around the world.
VOICES FROM THE FIELD
THE IRC BLOG
Noted: Hip-hop, SMS and Facebook: A new way of tackling violence against women

March 28, 2012
By The IRC
"Most women who have been through the horrific ordeal of a violent assault have a number of compelling reasons for preferring to remain anonymous - fear of revenge, stigma and a desire to forget are some of them. Maimouna Konè (her real name) is a remarkable exception."
Check out IRC-UK media officer Stefano Gelmini's latest piece on Huff Post UK about an innovative IRC program tackling violence against women in Ivory Coast (Côte d'Ivoire) through social and traditional media.
No comments yet.