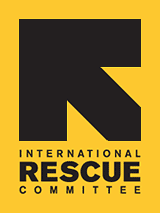 Since 1933, the IRC has provided hope and humanitarian aid to refugees and other victims of oppression and violent conflict around the world.
VOICES FROM THE FIELD
THE IRC BLOG
Pakistan in 2010: A vast and complex catastrophe, with formidable obstacles to our work
In Pakistan, the population of a village washed away in last summer's floods is determined to build anew, on the fertile land their ancestors have lived on for centuries.
Photo: Selena Marr/IRC
The effects of the monsoon flooding that put as much as one-quarter of Pakistan under water this summer continue to wreak havoc for millions. Vast numbers of roads and bridges have been destroyed, making travel out of the question in many areas.
As emergency conditions continue to prevail in southernmost Sindh province, the International Rescue Committee has been providing clean water, food, shelter, health care, and emergency kits for thousands of beleaguered families who still have trouble coming to grips with the scale of the devastation that rose up from the riverbed last summer. And we are repairing damaged water systems, cleaning contaminated wells, and helping people without formal identification papers access much-needed government relief monies.
Winter has been making it harder for IRC personnel to reach remote and desperately poor villages in the mountainous north, and makes the conditions in camps and temporary shelters even tougher. As desperate as this situation is, our 30 years of experience in Pakistan and strong relationships with local government and civic leaders enable us to make certain that every dollar we invest will produce the outcome we intend.
How to Help
Become a Rescue Partner today: The IRC depends on monthly donors — our Rescue Partners — for the ongoing support we count on to help us rescue lives during emergencies as well as continue our long-term efforts to rebuild war and disaster zones all over the world.
90 cents of every dollar the IRC spends goes to programs and services that directly benefit people who are struggling to survive in the wake of conflict, persecution, violence, or natural disaster.
No comments yet.