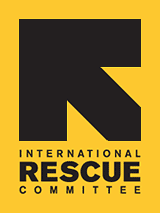 Since 1933, the IRC has provided hope and humanitarian aid to refugees and other victims of oppression and violent conflict around the world.
VOICES FROM THE FIELD
THE IRC BLOG
Pakistan's flood zone "size of the US eastern seaboard"
Monsoon floods have reached Pakistan's southernmost Sindh province.

Photo: Peter Biro/The IRC.
My IRC colleague Sarah Long just shared this link to an article from Wired Science, saying:
"Scroll down to see the map of the Pakistan flood region overlaid on a map of the US. Floods don't have political or religious affiliations, and this thing is the size of the US eastern seaboard."
You can learn more about how the IRC is helping in Pakistan – and how you can help – here.

No comments yet.