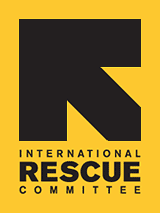 Since 1933, the IRC has provided hope and humanitarian aid to refugees and other victims of oppression and violent conflict around the world.
VOICES FROM THE FIELD
THE IRC BLOG
Peace in the News
Photo: Lydia Gomersall/The IRC
IRC-UK's Lydia Gomersall recently returned from Indonesia's Central Sulawesi province. Here's Part 1 of her three-part blog from the field. Check back tomorrow here for Part 2.  Sitting side by side, a bit embarrassed to have been volunteered by their friends to be victims of my interview, Kurniawan and Iren look very similar, two Indonesian teenagers working together to produce a newsletter. But they are as different as it gets in Poso, Central Sulawesi. Iren is a Christian Business School graduate with her eyes set firmly on a civil service job and a pension. Kurniawan is a Muslim, who has dropped out of college, unable to see any point in continuing his studies.  What they do have in common is that they are both youth committee members working together on building a peace that will hold in this remote region of Indonesia so recently torn apart by devastating sectarian fighting. Just a few short years ago Poso saw previously peacefully coexisting Muslim and Christian communities collide in a deadly explosion of violence. Now every month Iren, Kurniawan and a dozen other young people gather to put together a newsletter. They come from volunteer youth committees in the eight areas worst affected by the conflict where CARDI (the Consortium for Assistance and Recovery toward Development in Indonesia) is rolling out a European Union funded programme, working with young people to prevent a return of the violence. The newsletter, which the next day I see being distributed in schools, has no editor. CARDI staffers in whose offices in downtown Poso they meet, have helped them get started, but it is Kurniawan, Iren and their friends who decide on the content and do all the work. They want me to tell them how they are doing and critique their efforts so far. I sit with three copies in front of me and am very impressed. They are learning fast and the most recent edition is bright, colourful and full of items that their young target audience will want to read. They ask if they can interview me for the next issue and I agree but only on the condition that I can interview some of them in return. When Abdi my interviewer has retired with his tape recorder to try and make sense of my answers, I turn to Kurniawan and Iren. As the conflict is never far from the surface in this weary town I ask whether it had directly affected them, and of course it had. Both their families had been forced to flee. Iren, who now looks like any chic teenager in her cut off jeans and stylish top says that for the first few months she and her family had been forced to live in the forest before ending up in the Christian stronghold of Tentena. Kurniawan's family, on the other hand, had joined the mainly Muslim exodus to the west and the safety of Palu. Neither of them was an original member when the committees started last year, but they both saw their friends taking part and wanted to get involved. For Iren, I feel, it is part of her meticulously planned future. Kurniawan is a bit more complicated. He told me that he had seen some of his friends go seriously wrong and although he'd dropped out of college he didn't want to follow the same route. He saw the Committee as a way to get involved in something good and make decent friends at the same time. Now there they sit, the young Christian and the young Muslim, she smiling coyly, he clowning for the camera, totally relaxed and at ease in each other's company, firm friends across what until recently was a massive divide.
Posted in
Children & Youth
,
Peace
,
Asia
,
Indonesia
| Tags:
refugees
,
CARDI
,
christian
,
humanitarian
,
lydiagomersall
,
muslim
,
poso
,
rescue
,
Sulawesi
,
teens