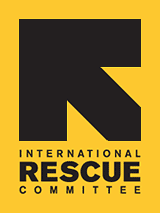 Since 1933, the IRC has provided hope and humanitarian aid to refugees and other victims of oppression and violent conflict around the world.
VOICES FROM THE FIELD
THE IRC BLOG
Photo of the Day: Delivering health care, Congo

September 9, 2011
By The IRC
Photo: Sinziana Demian/IRC
North Kivu Province, Democratic Republic of Congo -
The International Rescue Committee donated this four-wheel-drive vehicle to Rwanguba Health Zone in July 2011 to enable local health managers to supervise their teams and deliver essential drugs.
Rwanguba is one of 57 large administrative zones in
Congo's
public health service the IRC supports. With an area of 366 square miles and a population of almost 225,000, this region has been severely affected by conflict, which left the state health system in ruins. The IRC is helping fill the gaps by training local medical staff, paying salary incentives, and providing medicines and logistical support.
Previously we donated four motorbikes and an ambulance to Rwanguba, which have helped transfer patients to the region's sole general hospital for emergency care.
To Help
The IRC depends on monthly donations — from our Rescue Partners — for the ongoing support we count on to help us rescue lives
during emergencies as well as continue our long-term efforts to rebuild war and disaster zones all over the world.
Become a Rescue Partner today >>
No comments yet.