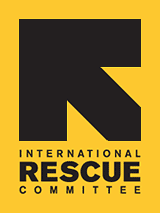 Since 1933, the IRC has provided hope and humanitarian aid to refugees and other victims of oppression and violent conflict around the world.
VOICES FROM THE FIELD
THE IRC BLOG
Photo of the Day: Feeling welcome, Tucson

September 29, 2011
By The IRC
The International Rescue Committee resettles thousands of refugees in the United States each year, helping them restart their lives and become self-sufficient. Here, Chandra Sangrula welcomes fellow Bhutanese Nepali refugee Dhana Thapa to Tucson with an IRC "welcome basket," as part of a program that helps newly-arrived female refugees cope with the stress of resettlement.
No comments yet.