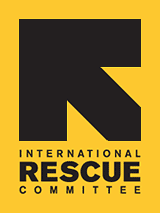 Since 1933, the IRC has provided hope and humanitarian aid to refugees and other victims of oppression and violent conflict around the world.
VOICES FROM THE FIELD
THE IRC BLOG
Photo: Distributing emergency supplies in Congo

December 28, 2012
By The IRC
Photo: IRC
Thousands of people displaced by recent fighting between rebels and the Congolese army have flocked to makeshift camps on the outskirts of Goma, the capital of North Kivu province in the
Democratic Republic of Congo
.
The International Rescue Committee is expanding its emergency response in both North and South Kivu, with a focus on emergency food, health care, cholera prevention and treatment, clean water and sanitation, and assistance for survivors of sexual violence. This photo is from this week's 4-day, multiagency effort, of which the IRC was part, to distribute critical items like blankets, clothing, water containers and cookware to the more than 22,000 households (or about 110,000 people) in the camps in and around Goma.
No comments yet.