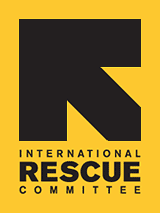 Since 1933, the IRC has provided hope and humanitarian aid to refugees and other victims of oppression and violent conflict around the world.
VOICES FROM THE FIELD
THE IRC BLOG
Photo: Drawing water, Afghanistan

December 23, 2012
By The IRC
Photo: Ned Colt/IRC

The International Rescue Committee's Ned Colt shares this photo of a boy drawing water from a well in Herat, Afghanistan. Less than half of all Afghans have access to safe drinking water.
Read Ned's recent blog post to learn how the IRC is providing clean water to rural communities where residents have had to drink water from contaminated puddles and streams.

Rescue Gifts: Last-minute holiday gifts that can save lives
Collapsible jerry cans $76: $76 can provide lightweight vessels that make carrying water home a little easier. The IRC provides lightweight and collapsible cans to refugees around the world, making clean, safe water accessible to thousands of people.
You can send a beautiful, personalized eCard to your gift recipient within minutes.
Act now and your gift will have $152 of impact when matched — even more help for refugees.
All online gifts matched up to $1.9 million until December 31.
Give Now.>>
No comments yet.