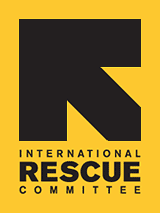 Since 1933, the IRC has provided hope and humanitarian aid to refugees and other victims of oppression and violent conflict around the world.
VOICES FROM THE FIELD
THE IRC BLOG
Photo: Fleeing violence, Congo
This woman is fleeing the latest armed violence in North Kivu Province, eastern Democratic Republic of Congo. It is estimated that more than 140,000 people are now sheltering in camps around the provincial capital, Goma.
No comments yet.