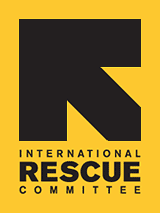 Since 1933, the IRC has provided hope and humanitarian aid to refugees and other victims of oppression and violent conflict around the world.
VOICES FROM THE FIELD
THE IRC BLOG
Photo: Refuge on a lava field, Congo

November 21, 2012
By The IRC
Photo: Sinziana Demian/IRC
Thousands of people displaced by recent fighting between rebels and the Congolese army have flocked to this makeshift camp on the outskirts of Goma (the capital city of North Kivu Province, Democratic Republic of Congo). The camp is on a lava field left behind from the 2002 eruption of Africa's most active volcano, Nyiragongo, a few miles away.
For more on this unfolding crisis, read a statement we released today
No comments yet.