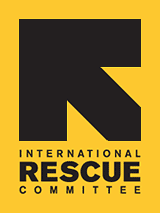 Since 1933, the IRC has provided hope and humanitarian aid to refugees and other victims of oppression and violent conflict around the world.
VOICES FROM THE FIELD
THE IRC BLOG
Photo Share: A Liberian school's only female teacher

November 12, 2011
By The IRC
Anna K. Kolubah teaches at the Telemu Primary School in Lofa County, Liberia.
Photo: Aubrey Wade/IRC
Photographer Aubrey Wade took this portrait of Anna K. Kolubah, the only female teacher at the Telemu Primary School in Lofa, Liberia's northernmost county.
Years of civil war and unrest in Liberia closed schools and interrupted education. Now with fewer schools and teachers, the International Rescue Committee is working to get kids back into the classroom. Through a five-year initiative with local partners, the IRC is educating over 16,000 children and youth.
Give the Gift of Rescue for the Holidays
$125 can buy the books, art supplies and other materials a schoolteacher needs to engage and inspire the young minds of students in their classrooms and give them a love of learning.
No comments yet.