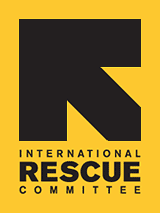 Since 1933, the IRC has provided hope and humanitarian aid to refugees and other victims of oppression and violent conflict around the world.
VOICES FROM THE FIELD
THE IRC BLOG
Photo Share: Fresh fish for sale

December 3, 2011
By The IRC
Peter Biro, the International Rescue Committee's senior communications officer, shared this photo of women selling fish at their market stall in Monrovia, Liberia.
In the aftermath of war, survivors — mostly women — are left to stitch back together a country in tatters. One giant step toward recovery is the rebuilding of local economies — and market-savvy women in places like Liberia are often natural entrepreneurs. The IRC teaches them how to successfully plan, start and manage small businesses that not only provide for their families, but lift the fortunes of entire communities. Our work can help hard-working women get the training they need to turn their ideas into assets.
Give the Gift of Rescue for the Holidays
$192 can provide vocational training and follow-up support to 12 women who've lost their homes and livelihoods, helping them break the cycle of poverty.
No comments yet.