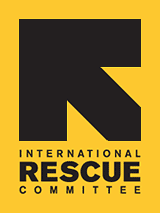 Since 1933, the IRC has provided hope and humanitarian aid to refugees and other victims of oppression and violent conflict around the world.
VOICES FROM THE FIELD
THE IRC BLOG
Photo Share: Growing Good from the Ground Up on World Environment Day

June 5, 2012
By The IRC
These women in Salt Lake City are tending their crops that they can use to feed their families and sell at their local farmers market for extra income.
Photo: Peter Biro/IRC
June 5th is World Environment Day and the the International Rescue Committee is honoring it with our New Roots Program, which brings refugees together to share their agricultural skills and connect with their new home through community gardening, nutrition classes and micro-enterprise. With training, tools and land provided by the New Roots program, refugee farmers are growing affordable, healthy food for their families and selling their produce locally. New Roots is providing sustainable food and is bringing welcome green space into urban areas, which leads to a healthier environment and more vibrant communities.
No comments yet.