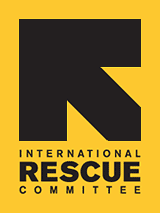 Since 1933, the IRC has provided hope and humanitarian aid to refugees and other victims of oppression and violent conflict around the world.
VOICES FROM THE FIELD
THE IRC BLOG
Photo Share: Separated

June 20, 2012
By The IRC
Photo: Sinziana Demian/IRC
While Esther was giving birth to triplets at an International Rescue Committee clinic in North Kivu, Congo, fighting swept through her village forcing everyone, including her husband and other children to flee. She doesn't know where they are and can't return home. She is now sheltering at a nearby school and sleeping on the floor with hundreds of others displaced by the violence.
Today is World Refugee Day
Over 40 million people are currently uprooted from their homes due to war and disaster. World Refugee Day is a time to honor the strength and courage of these women, men and children and support those who help them to survive and rebuild their lives.
No comments yet.