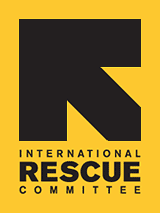 Since 1933, the IRC has provided hope and humanitarian aid to refugees and other victims of oppression and violent conflict around the world.
VOICES FROM THE FIELD
THE IRC BLOG
Photo Share: Weighing a baby
SINDH PROVINCE, Pakistan -
An International Rescue Committee doctor weighs a baby as part of a drive against child malnutrition. The doctor is a member of an IRC mobile medical unit, which provides health care to thousands of rural villagers who otherwise wouldn't receive it.
No comments yet.