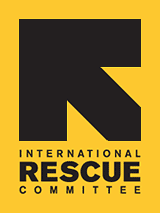 Since 1933, the IRC has provided hope and humanitarian aid to refugees and other victims of oppression and violent conflict around the world.
VOICES FROM THE FIELD
THE IRC BLOG
Photo: Warming generosity, Salt Lake City

November 19, 2012
By The IRC
Thanks to everyone who donated to one of the International Rescue Committee's winter clothing drives, to help refugee families who recently arrived in the United States stay warm through the cold months!
Photo above: Through your generosity, the IRC in Salt Lake City was able to provide 170 refugees with new and gently used clothing including hats, scarves, gloves, snow pants and coats.
Learn more about IRC programs in the U.S. and ways you can help.
No comments yet.