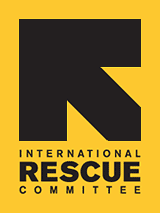 Since 1933, the IRC has provided hope and humanitarian aid to refugees and other victims of oppression and violent conflict around the world.
VOICES FROM THE FIELD
THE IRC BLOG
Premiering tonight: "Women, War and Peace" on PBS

October 11, 2011
By The IRC
Watch the full episode. See more Women War and Peace.
Make sure to tune in to PBS tonight for the premier episode of "Women, War and Peace," the five-part series that spotlights the stories of women in conflict zones. The series kicks off with "I Came to Testify," which focuses on 16 women who testify in international court about their experiences suffering imprisonment and rape during the Bosnian War.

The International Rescue Committee is proud to partner with ITVS on its Women and Girls Lead campaign, of which Women, War & Peace is a part.


No comments yet.