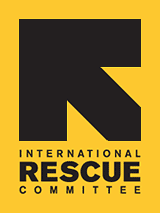 Since 1933, the IRC has provided hope and humanitarian aid to refugees and other victims of oppression and violent conflict around the world.
VOICES FROM THE FIELD
THE IRC BLOG
Quoted: "Horrific" reports of rape in Ivory Coast crisis

April 13, 2011
By The IRC
Ivorian women have vivid memories of the sexual violence that raged during the last civil war in Ivory Coast from 2002 to 2004 and persisted long after the conflict ended.
Photo: Ann Jones
"The reports I'm hearing are horrific. Women and girls are being brutally raped by armed men, often in front of their family members."
- IRC women's protection expert Liz Pender, who has been meeting with groups of Ivorian women and girls who fled to Liberia in recent weeks to escape the violence ravaging Ivory Coast. Liz was quoted in an IRC statement released today that expresses concern that those who are reporting incidents of sexual violence represent a tiny fraction of the victims and calls for urgent action from the international community
Learn More
Liz puts a human face on how rape has been used as a weapon of war in Ivory Coast: Read today's guest post on The Guardian's Poverty Matters blog.
No comments yet.