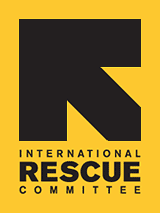 Since 1933, the IRC has provided hope and humanitarian aid to refugees and other victims of oppression and violent conflict around the world.
VOICES FROM THE FIELD
THE IRC BLOG
Quoted: "If I were in Somalia..."

January 2, 2012
By The IRC
"If I were in Somalia, I would simply go to a traditional birth attendant and my chances of living would have been very slim. But here, I know I will get help and even if something bad comes up, they will be able to treat it."
- Sophia Abdi, a 32-year-old mother of three, who is expecting her fourth child at a clinic run by the International Rescue Committee in the Dadaab refugee camp complex in northwestern Kenya.
No comments yet.