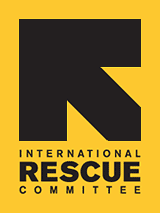 Since 1933, the IRC has provided hope and humanitarian aid to refugees and other victims of oppression and violent conflict around the world.
VOICES FROM THE FIELD
THE IRC BLOG
Quoted: Rashida Jones on the charity closest to her heart

December 7, 2012
By The IRC
Actress and IRC Voice Rashida Jones, with IRC medic supervisor El Noon (right), talks to Burmese refugees in the Tham Hin refugee camp, Thailand. More photos.>>
Photo: Peter Biro/IRC
"The International Rescue Committee—IRC—was founded in 1933 to help people escape Nazi Germany, and now offers food, water, and healthcare to people displaced by emergencies or war. Once those people are resettled, the IRC helps them become citizens and integrate into their new culture. After visiting a refugee camp in Thailand that the IRC provides assistance to, I was touched by the human ability to adapt when given the right tools."
No comments yet.