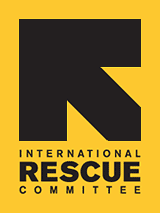 Since 1933, the IRC has provided hope and humanitarian aid to refugees and other victims of oppression and violent conflict around the world.
VOICES FROM THE FIELD
THE IRC BLOG
Remembering Darfur
Most of the refugees from Darfur were animal herders and arrived in Bahai with their livestock. But many animals died from hunger, thirst and exhaustion.
Photo: Peter Biro/IRC
Ten years ago, Sudanese government troops and militia groups known as Janjaweed, moved to crush rebels in Darfur, a war-wracked region in western Sudan. The rebels complained that Darfur's black African ethnic groups had been neglected and oppressed by the Muslim central government.
The Janjaweed, backed by government troops, carried out widespread killings of civilians. The United Nations estimated that the conflict displaced 2.7 million people who fled their homes in the face of atrocities and the burning and destruction of villages. Today, millions of people are still displaced, including some 300,000 who remain in refugee camps in neighboring
Chad
.
Almost a decade ago, as people started to flee their scorched villages, I traveled to the town of Bahai in northeastern Chad, where the IRC was the only humanitarian organization assisting the flood of people crossing the border.
Suffering from malnutrition and sickened by contaminated water, the weakest quickly began to die in Bahai. Hadiya Beshir Issa's 15-month old daughter Munira died a few hours after this photograph was taken.

Photo: Peter Biro/IRC
Nothing could have prepared me for the misery I encountered in that dusty and isolated outpost on the edge of the orange-brown dunes of the Sahara. Hungry, sick and exhausted people squatted under scraggly acacia trees or thorn bushes, clutching all of their earthly belongings—usually only a bucket and a few tattered pieces of clothing. Decomposing carcasses of donkeys, camels and goats that had succumbed to hunger, thirst and exhaustion, lay where they had dropped.
One refugee, Muhammed Haroun, told me how his life had changed forever the day Janjaweed on camels and horses invaded his village shooting guns in all directions. Villagers were killed execution-style and many women raped.
Hadiya Adem, who was suffering from a gunshot wound on her foot that was wrapped in dirty gauze, told me how she and another girl from her village had gone to the well at night to fetch water when they were attacked by Sudanese army soldiers. They abducted the girl and shot Hadiya.
My most vivid memory is of Hadiya Beshir Issa, who was then 25, and her 15-month-old daughter Munira. The tiny girl, severely malnourished with her skin shriveled from dehydration, barely had the strength to open her eyes. My IRC colleague, Dr. Camilo Valderrama, instructed Hadiya on how to administer oral solution and antibiotics. As she spoon-fed her baby, Hadiya said she been separated from her husband and the rest of her family during the chaos of fighting in her village. She had no idea if any of them were alive. After walking for eight days, she crossed into Chad with her daughter, arriving in Bahai with other escaping refugees.
Dr. Valderrama treated tiny Munira for hours. But the girl's condition deteriorated. We rushed her to a hospital in a town two hours away, but the doctors there couldn't even find a vein to administer intravenous liquid. She died from dehydration, stemming from acute diarrhea, brought on by a lack of food and water.
Now, almost ten years later, refugees in Chad are still stuck in limbo, although their lives have improved. They live in a proper refugee camp an hour's drive from Bahai, where the IRC and others provides water, health care and access to education. The unwillingness of refugees to return to Darfur stems not only from the ongoing insecurity across the border, but also from the fact that their land and houses had been destroyed or seized long ago. Simply put, there isn't much to go home to.
Darfur Crisis Photos
In 2004, the IRC's Peter Biro traveled to the isolated border town of Bahai – the IRC's relief hub in Chad – and found a growing humanitarian crisis as refugees streamed across the border from Darfur.
See photos that chronicle that visit.
No comments yet.