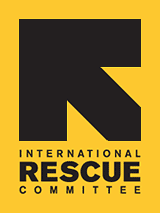 Since 1933, the IRC has provided hope and humanitarian aid to refugees and other victims of oppression and violent conflict around the world.
VOICES FROM THE FIELD
THE IRC BLOG
Rescue Gifts - the perfect gift is back

November 16, 2012
By The IRC
We emailed this update to International Rescue Committee supporters today:
This holiday season, choose a symbolic gift for anyone on your shopping list that can rescue lives. Each Rescue Gift from Clean Water to a Baby Goat represents one of the many lifesaving tools of the International Rescue Committee's work around the world.
When you give Rescue Gifts for the holidays, you help families in crisis survive and rebuild their lives.

*With each Rescue Gift, send a beautiful personalized printed or eCard to your gift recipent. On orders of $75 or more, you will receive a stylish organic cotton Threads for Thought Rescue T-shirt.
No comments yet.