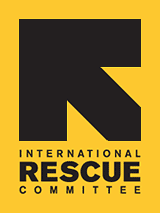 Since 1933, the IRC has provided hope and humanitarian aid to refugees and other victims of oppression and violent conflict around the world.
VOICES FROM THE FIELD
THE IRC BLOG
Some place else [Ann Jones in Thailand]

December 3, 2008
By The IRC
The International Rescue Committee is working with writer, photographer and long-time women's advocate Ann Jones to give women in war zones an opportunity to speak, loudly and clearly.
With digital cameras, women who have survived conflict, displacement, discrimination, sexual and domestic violence vividly document their own lives and make their voices heard. You can follow Ann's latest posts about the project, from Thailand, this week during the 16 Days of Activism against Gender Violence.
The drive from the IRC office in the little town of Mae Hong Son to the refugee camps high in the forested mountains is spectacular. Sometimes on the main road, before we turn off to climb a slope on a skinny red track leading deeper into the dripping jungle, a white van speeds past us, full of gaping tourists who've paid top dollar for the view, knowing nothing of the people trapped up there in the trees.
I say "trapped" because to me the worst thing about the camps is that they're closed. It's not that people who live inside can't go out at all. Some slip out to clear and farm the steep hillsides nearby, or to gather firewood or building materials in the jungle. Others go out on IRC trucks, when in need of medical care or consultation at the hospital in Mae Hong Son. But everyone returns to camp. They are strangers in a strange land, with no place else to go.
Many refugees are grateful that the camps offer things their villages lacked—things like free schools and health clinics—but nobody in camp longed to be there. Except for children born in the camps, everybody came from some other place—some place just as beautiful just over the border, some place that once was home.
When I first went to the camps to meet members of the Karenni National Women's Organization (KnWo) who'd volunteered for the Global Crescendo Project, I wanted them to tell me about that home, and how they'd got from there to here.
My IRC colleagues had warned me that Karenni women are extraordinarily "shy" and self-contained. Their cultural traditions, and the mission Christianity they learned long ago, promote women's obedience and silence; and long confinement in camp swaddles the human spirit in apathy, passivity, fatalism, and despair. I thought it might be easier for them to talk about the past, however dark, than about the dull present. But when I asked how they came to be living in this place, blank faces stared in dismay, and silence. They were mostly young women who had dressed with care in slim sarongs and pretty blouses, and neatly braided their long black hair—prepared to meet what the day might bring. We sat together through the silence, and at last one young woman, Lu Khu Paw, stood up and began to speak.
"My father was killed when I was three years old. After two years my mother got married again. Her husband didn't love us. He always hit and tortured us. Troops often came to our village, and we had to hide in the jungle. The soldiers burned down our village, and we lived in the jungle for many years. We had no time to farm because we always had to run and keep moving from place to place, ahead of the soldiers. We didn't have our rice stores because they had burned down all the houses and stolen all our property, including our food. So in the jungle we had only bamboo shoots and bananas to eat. We had no other food and no housing, so a lot of people started to get diseases very easily. In 1996 a lot of people got malaria. They died because we had no medicine and no medic to treat them. Many people died that year.
For me, I was faced with lots of suffering because my two brothers and one sister and I had to live apart from our mother. We wanted to be with her, but we didn't want to stay with our stepfather. When we were living in the jungle, my mother gave birth to a new baby. It was the rainy season, and my mother started to get sick after giving birth because there was no medicine for her. My stepfather didn't take care of her and the baby, so we tried to take care of her even though we didn't live together. But after a week she became very weak and she died.
I really wanted to go to school, but there was no school for us because we always had to move from place to place. I thought, 'My mother has died, so who will send me to school?' I heard there is a school in the refugee camp and people support the refugees who want to go to school. So I decided to make my way to the camp. I am happy now to live at the boarding house for orphans and go to school. I thank god that he sent me to school and a safe place."
Lu Khu Paw was just learning the language most commonly used in camp, and she spoke with a strange accent. At first it made the others laugh, but in the end some were quietly weeping. Then one by one they stood up and spoke about themselves. When they finished, we all seemed to feel that something had shifted. I gave them cameras and we went to work.
No comments yet.