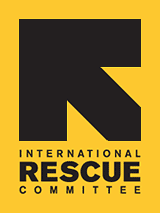 Since 1933, the IRC has provided hope and humanitarian aid to refugees and other victims of oppression and violent conflict around the world.
VOICES FROM THE FIELD
THE IRC BLOG
South Kordofan crisis: Update from Yida refugee camp

April 18, 2012
By The IRC
Women who fled the crisis in South Kordofan collect water from taps in the Yida refugee camp. Most of the new arrivals in the camp are women and children.
Photo: Elizabeth Pender/IRC
Protecting women in Yida
Refugees fleeing South Kordofan in the Republic of Sudan are crossing the border into South Sudan as violence escalates in the embattled region. The IRC is working in the remote Yida refugee camp to provide assistance for women and girls who have been sexually assaulted while fleeing the crisis and after their arrival.
---
All IRC Slideshows >
All South Sudan Slideshows >
The International Rescue Committee's Elizabeth Pender spoke to CNN this morning by phone from the overcrowded Yida camp in South Sudan, temporary home to more than 20,000 Sudanese refugees.
Liz shares this update from the camp:
"We're continuing to see an alarming increase of new arrivals from South Kordofan, Republic of Sudan — all of them fleeing a combination of ongoing fighting and severe food shortages. Most of them are coming by foot (some walking for up to a week), and our last survey indicated that 3/4 of the new arrivals are women and their children. Many of them have no family members already living in the camp and because there is no shelter at the moment, they are sleeping near the food distribution point under trees, with nothing. We're all doing our best to mobilize, but it's hard to keep up, considering our already overstretched resources. Another concern is that many supplies for the camp come through Bentiu, which has recently been the scene of increased violence and has been hit by aerial bombardments."
Susan Purdin, the IRC's country director in South Sudan, adds that last week saw 1,800 new arrivals to the Yida refugee camp and that these refugees are in much poorer health than earlier arrivals.
Check our South Sudan page for the latest information on the IRC's response to the growing humanitarian crisis along the Sudan-South Sudan border.

To Help
Donate Now
: On the ground in some of the world's most troubled places, the IRC helps people at their moment of greatest need — providing shelter, medical care and safety. And we stay for as long as we are able to help in the rebuilding of lives and livelihoods.
Make a tax-deductible gift today.