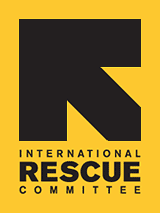 Since 1933, the IRC has provided hope and humanitarian aid to refugees and other victims of oppression and violent conflict around the world.
VOICES FROM THE FIELD
THE IRC BLOG
Juba spruces up
Photo: Dhammika Perera/IRC
Juba — the town destined to be the capital of the new nation of South Sudan — is in the midst of sprucing itself up before the independence celebration on July 9. Every hotel room has been requisitioned for visiting dignitaries -- some 40 heads of state are expected. At the airport, a construction crane towers over a new building. Freshly painted lines have been added to the paved streets. But real nation-building and modernization can't be effected in a few short weeks. And the Sudanese army's incursions into contested areas threaten to unravel the South's long-awaited chance at peace...

Read the full story in the Huffington Post
No comments yet.