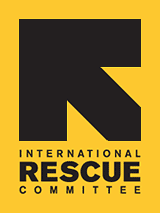 Since 1933, the IRC has provided hope and humanitarian aid to refugees and other victims of oppression and violent conflict around the world.
VOICES FROM THE FIELD
THE IRC BLOG
Starting over, one stitch at a time

November 28, 2008
By The IRC
Michael Scharff, IRC Princeton in Africa Fellow, is helping to produce an educational video about hepatitis E in the Kitgum district of northern
Uganda
. Below Michael shares some of his experiences as he travels through Kitgum:
In Pader, the last place one reaches on the long road from Kampala to Kitgum, I met David, 22, who was abducted by the rebels when he was 17. He spent three years in captivity. Despite being disabled, David was forced to carry the equipment of senior rebel commanders, and beaten repeatedly when they thought he was moving too slow. David managed to escape, but had little to return home to. I spent time in Pader photographing and meeting people, like David, who are benefiting from a program called
LEAP
– Livelihoods, Education, and Protection to End Child Labor. LEAP is a joint effort by IRC and AVSI, an Italian-based non-governmental organization (NGO), which aims to remove children engaged or at risk of engaging in child labor and put them in school. LEAP also supports extremely vulnerable children such as orphans, disabled children, and children living with HIV/AIDS. "I am grateful for the support of LEAP," David says. "After I escaped I came home to nothing. LEAP paid for me to learn tailoring in vocational school. Last year I opened this tailoring shop. Now I make women's dresses and men's shorts and earn money for my family." The scars on his neck and legs are still visible, but his eyes tell a different story; one of hope and determination for starting anew. The people of Pader suffered tremendously during the 20-year civil war between the rebel group, The Lords Resistance Army (LRA), and the Government of Uganda. The vast majority of the residents of Pader were forced to relocate into crowded internally displaced persons (IDP) camps, while tens of thousands of children were abducted and made to serve as child soldiers. Following a ceasefire in 2006 between the LRA and the Government of Uganda, people here are slowly starting to rebuild their lives. But life remains very difficult, and children are often forced to engage in labor, such as burning charcoal or working in stone quarries, to support their families and pay their school fees. LEAP works with local community leaders, such as teachers, parents, local government officials and religious leaders, to identify at-risk children. LEAP pays for these children's school fees so that they can attend primary, secondary and vocational schools. The program also provides material support to these students through the distribution of school uniforms, textbooks, pens, pencils and calculators. Pader is one of my stops while traveling through Kitgum to make an educational film about hepatitis E. In the past year, Kitgum has been hard hit by an outbreak of hepatitis E. More than 8,500 people have fallen ill and over 100 people have died. To help, the IRC has partnered with a film crew from Kampala to produce an educational video to be filmed in IDP camps and areas where people are returning home. The film will warn about the dangers and risks associated with contracting hepatitis E and will discuss prevention and hygiene promotion. I'll be assisting the crew with filming and will blog about my experience. I hope the film will help the people of Kitgum to stay healthy aso they have a chance, like David, to rebuild their lives.
No comments yet.