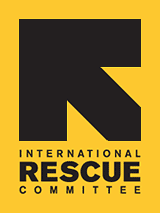 Since 1933, the IRC has provided hope and humanitarian aid to refugees and other victims of oppression and violent conflict around the world.
VOICES FROM THE FIELD
THE IRC BLOG
Stop violence – women can wait no longer
One of every three women will be abused in her lifetime. The International Violence Against Women Act, now before Congress, would put women's rights at the forefront of U.S. foreign policy.
Photo: Democratic Republic of Congo, courtesy Kevin Sites
The countdown has begun for Congress to act on a bill that would help harness U.S. efforts to confront the biggest moral outrage of our time – violence against women and girls. At a Congressional panel in support of the International Violence Against Women Act (IVAWA) last week, the sentiment was clear – now is the time. Women can wait no longer.

The briefing on Thursday morning brought together a star panel of activists and leaders, including the actress Samantha Mathis, an impassioned advocate for women's rights; Rose Mapendo, a courageous and outspoken refugee activist from the Democratic Republic of Congo; and Ritu Sharma, president and co-founder of Women Thrive Worldwide.

I have been working to advocate for an end to violence against women for many years, but I am still shocked by the multiple and horrific ways that brutality can be inflicted. Fortunately, I am also awestruck each time I hear a unique and inspiring story of violence overcome. While the stories I heard last week were devastating, the message they imparted was one of hope. I think it is impossible to witness such courage and passion and not be infected with a sense that stories are more than words –
they are a call to action.

For those who don't know the statistics, violence against women is not a marginal issue. One of every three women will be abused in her lifetime -- and in the United States alone, such violence costs taxpayers nearly $6 billion a year.

The pervasiveness of the problem means that few people haven't been touched by it in some way. At the briefing, we heard from a woman who was brutalized in a targeted campaign against her ethnic group in Congo, another woman who was abused at the age of four by a member of her own family, and a celebrity-turned-activist who recounted the story of a law student she knew who was raped and killed in Guatemala.

The reaction from the packed room was both emotional and inspiring. People were just riveted – hanging on the speakers' words.

But what can we do? Many would agree that ending this violence is the right thing to do, but they may not know how to go about it. This is where IVAWA is so strong because it directs U.S. government investments to smart programs – programs that have been proven to work, that look at all sides of the problem (including prevention), and that are led by the communities themselves. Furthermore, IVAWA would ensure that violence against women is not only treated as a humanitarian issue but also a political one. It would put women's rights at the forefront of U.S. foreign policy.

I understand that with a troubled economy and the upcoming mid-term elections, some will want to turn inward and say that this issue can wait. But it can't. Later is not good enough for the women in Haiti, Pakistan, Liberia or Sudan who need us to act now.

As of today, 123 members of Congress and one-third of the Senate have co-sponsored IVAWA (HR.4594/S.2982). But only weeks remain to make this bill a reality. Don't waste another moment. If your Senator or member of Congress is a co-sponsor, let them know how important it is to pass this bill during this Congress. If they are not, urge them to support it today.
Take Action: Ask Congress to end violence against women

Elisabeth Roesch is the IRC's gender based violence advocacy officer. She is based in Washington, D.C.
No comments yet.