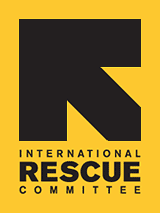 Since 1933, the IRC has provided hope and humanitarian aid to refugees and other victims of oppression and violent conflict around the world.
VOICES FROM THE FIELD
THE IRC BLOG
Supporting survivors of sexual violence in Haiti

May 13, 2011
By The IRC
Madeleine Rene educates women on their rights and ways to prevent violence.
Photo: Susana Ferreira
The International Rescue Committee (IRC) relies on a vast network of Haitian staff and volunteers throughout Port-au-Prince to carry out our programs—they are the backbone and the driving force of our work here. Here's a glimpse into the lives of women who serve as volunteers in Port-au-Prince, trained to provide psychological and social support to survivors of sexual violence, with the IRC's women's protection and empowerment program.

Madeleine, Herta, Francette and Jeanne were identified by their peers as being natural leaders, women who other women and girls in their camp communities could turn to for help. They have been trained by the IRC to refer survivors of violence to appropriate medical or legal services and to provide them with ongoing support.
Despite the adversity these women encounter in their work and day-to-day lives, they continue to assist women and girls with unflinching commitment and pride. What's more, their work as psychological and social support agents has brought them recognition in their communities, serving as a platform for these women to become strong leaders, a preserve for men in Haitian society.
The IRC firmly supports community-based responses—a critical approach, in keeping with the legacy of this country's robust, grassroots women's movements.
Read Madeleine's story. Next Friday: Herta's story
No comments yet.