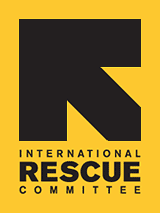 Since 1933, the IRC has provided hope and humanitarian aid to refugees and other victims of oppression and violent conflict around the world.
VOICES FROM THE FIELD
THE IRC BLOG
Tax time -- a refugee rite of passage

April 15, 2009
By The IRC
Elsa Begne (left), from the IRC Atlanta office, advises Sita Timsina, a refugee from Bhutan who arrived in July 2008 and is filing her first US tax return.
Photo: Charles Curling/The IRC
During tax season, recently arrived refugees in the United States have the added stress of filing complicated tax returns for the first time. Many refugees speak English as a second language; many have never had to handle finances before. Thirteen International Rescue Committee
resettlement offices
offer tax and other financial assistance, including help in opening bank accounts and managing debt.
In February, the IRC's
Atlanta office
launched a new IRS-sanctioned volunteer income tax assistance program to help refugees and asylees prepare and file their 2008 income tax returns.
The program teaches refugees how to follow basic income tax law, to avoid unscrupulous tax scams that prey on refugees and immigrants and to take full advantage of available tax credits and refunds.
With the help of a dozen trained volunteer tax preparers and community interpreters, the IRC expects to help some 100 refugee households this year, according to Ellen Beattie, IRC regional director.
Last year the IRC helped local refugees collect some $30,000 in tax refunds and Ellen expects that figure to be much higher this year.
"Filing a tax return is a rite of passage for our clients," Ellen says. "You are living here. You are working here. You pay taxes. It's a part of our national culture. We help them to see that this crucial step makes them a part of the club."
No comments yet.