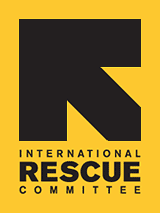 Since 1933, the IRC has provided hope and humanitarian aid to refugees and other victims of oppression and violent conflict around the world.
VOICES FROM THE FIELD
THE IRC BLOG
Thailand: Aboard the "ambulance boat"
A patient with suspected malaria is ferried to a health post. The captain, Pana Sisopajampee, says that he transports a dozen pa
Peter Biro, IRC
Ban Puta, a hamlet on the Thailand side of the border with Myanmar, is nestled on a small hill overlooking paddy fields and dense jungle foliage. Most people who live here have fled conflict and economic collapse in Myanmar for a more peaceful life in Thailand. But while life here is better than in Myanmar, it is far from perfect, the villagers told me. Ban Puta is impoverished and isolated and far from health facilities, schools and other services.
I was told that, until recently, the village's 300 inhabitants had to make a day's journey to reach the nearest health post. But now can easily get to a clinic by way of the Salawin, a winding river on the Thailand-Myanmar border. Anchored by the river bank, an hour's walk from Ban Puta, an IRC-provided speed boat is on call 24-hours a day to ferry patients to nearby clinics or the hospital in the town of Mae Sarieng.
Read the full story here.
No comments yet.