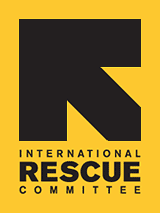 Since 1933, the IRC has provided hope and humanitarian aid to refugees and other victims of oppression and violent conflict around the world.
VOICES FROM THE FIELD
THE IRC BLOG
Thailand: Midwives saving lives

Tanaw, 27, who uses only one name, is one of 15 midwives in the Tham Hin camp. "Part of my job is to make sure that pregnant women know how to take care of their children, before and after birth," she says. "I talk to them about the nutrients they need and how to avoid infections."
Photo: Peter Biro/The IRC
I recently spent a day with Tanaw, one of 15 IRC-trained midwives in Tham Hin, a patchwork of bamboo huts housing nearly 8,000 Burmese refugees on the Thailand-Myanmar border. As I arrived in the camp's thatched maternity ward, dozens of pregnant women were waiting in line to be weighed, examined and given supplemental food. Most women and children's faces were decorated with thanaka, a pale yellow paste derived from tree bark, and the ward's air was permeated by the spicy smell of betel nut, widely chewed in Myanmar.

Tanaw and her colleagues are providing a truly vital service in the camp, which is nestled deep in the hills of Western Thailand. Each year they examine and support hundreds of women and children and often detect potentially life-threatening conditions such as infections or severe anemia in time for treatment and referral to hospitals outside Tham Hin.

To find out more about the work of the midwives in Tham Hin, check out my photo essay here.
No comments yet.