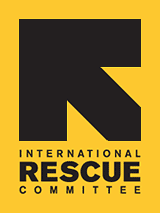 Since 1933, the IRC has provided hope and humanitarian aid to refugees and other victims of oppression and violent conflict around the world.
VOICES FROM THE FIELD
THE IRC BLOG
"They are no longer a stranger, they are your teammate" [This Week's Voices]

May 2, 2008
By The IRC
An IRC soccer camp for young refugees in Oakland, CA  Photo: Lauren Markham/The IRC
This week's round-up of notable quotes from the news and the Web:
"I think that when we meet someone that does not look like us and speaks a different language, they are automatically different and that they are a stranger. And then you bring them on a soccer field and they are no longer a stranger, they are your teammate."
- Brooke Blanchard, an AmeriCorps volunteer with the IRC's resettlement office in Salt Lake City, in NBC affiliate
KKSL's report
on a soccer game organized by the IRC between a local team and refugee youth.
"It's tough enough being a teenager. Adding the challenge of learning a new language and adjusting to a new culture and way of life can increase the students' frustration. The one place that the field is level is on the sports field and court -- no language required -- just get out there and play!"
- Christine Piranio, IRC student education coordinator in San Diego. IRC AmeriCorps Literacy Teacher in San Diego Lee Gerston, quoted Christine in a
letter to ESPN's Page 2 blog
describing the girls' basketball program for refugees run by the IRC.
"There's naturally a period of transition and adjustment once they arrive to the US, especially for children. Some of these kids have known nothing but refugee camp life, so when they come to the US they're expected to sit in a classroom, follow a routine they may not be used to."
- Christine Petrie, IRC deputy vice president for resettlement, speaking with BBC News, which featured a
Bhutanese refugee family
resettled by the IRC in New York on its Web site.
"They have been traumatized. They feel as if they absolutely cannot go home and they have nowhere to turn. It hits you right in the gut. And it is outrageous that so little is being done about it internationally."
- Michael Kocher, acting IRC vice president for international programs, speaking about the Iraqi refugee crisis in a feature on The NewsHour about
Iraqis seeking refuge
in the U.S. after working for American forces.