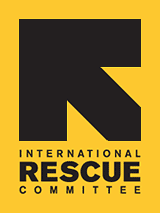 Since 1933, the IRC has provided hope and humanitarian aid to refugees and other victims of oppression and violent conflict around the world.
VOICES FROM THE FIELD
THE IRC BLOG
In Tucson, a refugee father's Christmas wish granted [Video]

December 25, 2012
By The IRC
Last Wednesday in Tucson, a refugee family was reunited after 13 years through the International Rescue Committee's assistance. Video from local NBC affiliate KVOA.
Tilihun Liben was taken from his wife and, then-infant son in 1999. After years as a political prisoner in Ethiopia and a refugee in Kenya, he started a new life in the United States in March, 2010.
A year ago he finally got word they were okay, still living in Ethiopia. The IRC helped him file the necessary paperwork, and work with the United Nations and the International Organization for Migration, so that they could join him in Tucson.
"This is my gift for me, a Christmas gift", said a beaming Liben at the airport, with his family by his side at last.
"I don't need any Christmas trees, my wife and son are my Christmas gift."
2x Match: Act Now and Double Your Impact
As wars rage and disasters strike, as millions face unimaginable suffering, more than ever those in crisis need compassionate people like you. With your gift, IRC staff members across the globe can bring help and hope to one more child, one more family, and one more community at their time of greatest need.
All online gifts now matched up to $2.1 million by December 31
.
Donate now.>>
No comments yet.