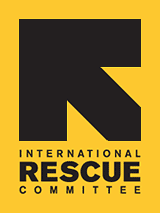 Since 1933, the IRC has provided hope and humanitarian aid to refugees and other victims of oppression and violent conflict around the world.
VOICES FROM THE FIELD
THE IRC BLOG
Two cousins, two countries, three Election Days

November 6, 2012
By The IRC
Iranian election protest, June 2009
Photo by jeffmcneill on Flickr
Aramanush* works with the International Rescue Committee in Los Angeles, helping refugees apply for United States citizenship. Born in Iran, she was invited to come to the U.S. as a refugee in 1999 through the Lautenberg Program, named after its leading proponent in Congress, U.S. Senator Frank R. Lautenberg (D-NJ). Because the U.S. has no embassy in Iran, the program arranged for persecuted religious minorities to receive visas to travel to Austria, where they could safely apply for resettlement in the U.S.. The program, a lifeline for many Iranians in harm's way, expired on September 30—the IRC has been advocating for its reinstatement.
As she heads out to vote on Election Day, Aramanush reflects on the freedoms she now enjoys as an American citizen and the fears her political activist cousin lives with every day back in Iran.
LOS ANGELES - I was born in Isfahan, Iran, to Christian-Armenian parents and raised there until we escaped to Austria in 1998 due to the religious persecution my family faced. We arrived in the U.S. in 1999 and settled down in Glendale, California. While we were lucky enough to escape our situation in Iran, many of my relatives still reside there. One of them is my cousin Ani. Ani and I forged a close bond growing up together in Iran. Although she was born a year before I was, we were attached at the hip.

Soon after I arrived in the U.S., the different paths our lives were taking started to become clear. I adapted quickly to the American way of life. I was involved in school, especially sports and the student body. I loved track and field and competed for my school. At the same time in Iran, Ani was also involved in school sports: Her passion was basketball. But while I had the freedom to practice with my male teammates, Ani was restricted to playing with other girls, and her male coach was often excluded from her team's games because of his gender. And while I had the freedom to wear what I wanted, as many American teenagers do, Ani had to wear hijab (a veil) in public and live in constant fear she would be sanctioned by Iran's "morality police" if her attire didn't meet their standards of modesty.

After graduating high school in 2007, I attended college and became politically active for the first time. During the historic U.S. Presidential campaign in 2008 I was actively involved in registering people to vote, never afraid to let my voice be heard. There was an historic presidential campaign in Iran at about the same time and Ani was involved too. She joined the Green Movement, which worked for electoral change and opposed the ruling party. But while I had the protection of the First Amendment and the freedom to speak about my beliefs, Ani knew that expressing her beliefs could cause unwanted attention at best and imprisonment at worst. She continued to fight for change and justice nonetheless, but without any of the protections I enjoyed.
Today, after 13 years in the U.S., I am proud of my heritage and homeland, and just as proud of the privileges of being an American. But I'm mindful that it could have just as easily been Ani living her American dream and me in the dangerous trenches of an opposition movement. Fortunately, the opportunity to immigrate to the U.S. gave me the promise of a bright and free future. That's what I hope is in Ani's future, that the fear that is ever present in her heart and the hearts of many other young people in Iran can one day be lifted.
*Names have been changed for the protection of family members living in Iran
No comments yet.