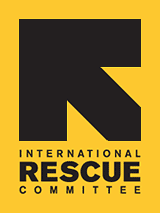 Since 1933, the IRC has provided hope and humanitarian aid to refugees and other victims of oppression and violent conflict around the world.
VOICES FROM THE FIELD
THE IRC BLOG
Uganda - Be a Piece of the Peace

January 15, 2008
By The IRC
Photo: Shannon Meehan/The IRC
The 2008 Lobby Days for Northern Uganda are going to be the best opportunity ever for people concerned about the ongoing crisis in northern Uganda to help achieve a long overdue end to this horrific war.We're closer to peace than ever before and by joining us for this historic event, you can be a part of what helps us get there. When: February 24-26, 2008   Where: Washington, D.C.   More Info: ugandalobbyday.com
No comments yet.