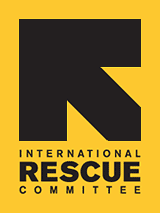 Since 1933, the IRC has provided hope and humanitarian aid to refugees and other victims of oppression and violent conflict around the world.
VOICES FROM THE FIELD
THE IRC BLOG
The untold story of urban refugees

January 24, 2013
By The IRC
Lanier Lovely, 18, pictured with her son Lovinsky in Port-au-Prince, Haiti.
Photo: Andrew McConnell
International Rescue Committee UK worked with World Press Photo award-winning photographer Andrew McConnell of Panos Pictures to raise awareness of the difficulties faced by refugees living in towns and cities across the world.
Hidden Lives - The Untold Story of Urban Refugees
is a multimedia project and includes photos and filmed interviews with refugees living in eight countries. Urban refugees make up more than half of the global total, and to leave behind the stereotypical image of a refugee living in a sprawling tented camp, McConnell's portraits were taken at night, with the cityscape looming large in the background.

Panels with the images can be viewed at St. Pancras International Station in central London throughout January.