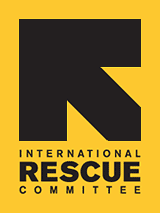 Since 1933, the IRC has provided hope and humanitarian aid to refugees and other victims of oppression and violent conflict around the world.
VOICES FROM THE FIELD
THE IRC BLOG
Update on violence against women legislation
One of every three women will be abused in her lifetime. The International Violence Against Women Act, now before Congress, would put women's rights at the forefront of U.S. foreign policy.
Photo: Democratic Republic of Congo, courtesy Kevin Sites
Supporters of the International Violence Against Women Act (IVAWA) will have to wait a little longer to fulfill their hopes of having new legislation passed that enhances the protection and empowerment of women and girls across the globe. Yesterday, the Senate decided to postpone a meeting where IVAWA, and other critical bills, were to be discussed.

Though IVAWA was not voted on by the Senate Foreign Relations Committee yesterday, your voices were heard through your letters, e-mails and phone calls. By continuing to reach out to Members of Congress in the coming weeks, you can make sure that this bill gets passed during this Congress. We have come this far -- we must now carry IVAWA through this final sprint.

Keep contacting your Senator and Representatives to make sure that IVAWA is the first order of business when Congress resumes. It is the tenacity and determination of supporters that have brought IVAWA to this point – keep it up!
No comments yet.