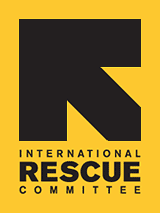 Since 1933, the IRC has provided hope and humanitarian aid to refugees and other victims of oppression and violent conflict around the world.
VOICES FROM THE FIELD
THE IRC BLOG
Uprooted Iraqis' suffering continues
"Visit an Iraqi refugee family and they will show you the photos of murdered relatives and recount tales of threats, car bombings, kidnappings and ransoms, and scars on their children. They were attacked because of their religious beliefs or education level or job history or for collaborating with Americans. Their suffering continues."
- IRC board member Morton Abramowitz and IRC president George Rupp in an
opinion piece published in the Huffington Post
this week.  You  can read about the IRC's work helping uprooted Iraqi families
here
.
No comments yet.