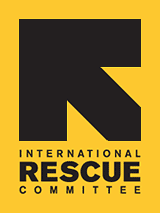 Since 1933, the IRC has provided hope and humanitarian aid to refugees and other victims of oppression and violent conflict around the world.
VOICES FROM THE FIELD
THE IRC BLOG
Urgent aid for women and girls escaping into South Sudan

March 7, 2012
By The IRC
Women collect materials to build shelter, Yida Refugee Camp, Unity State, South Sudan
Photo: Liz Pender/IRC
The International Rescue Committee is launching emergency health and protection programs for women and girls who have fled to South Sudan to escape violence across the border in Sudan's Nuba Mountain region.
Clashes between the Sudanese army and ethnic-Nuban rebels have escalated in recent months. Bombing, ground assaults and sexual violence have forced more than 300,000 civilians from their homes, including some 28,000 people who have settled in the Yida refugee camp in South Sudan.
The IRC's
Emergency Response Team
conducted an assessment of needs in Yida and identified pressing needs for survivors of sexual assault, as well as reproductive health and protection concerns. In response, the IRC has begun construction of a women and girl's wellness center in the Yida camp where sexual assault and domestic violence survivors can receive medical treatment and counseling. The center will offer enhanced reproductive health services, including delivery care, pre-and post-natal support and health education.
Update
Read our latest statement on the crisis: IRC concerned about the safety of women and girls fleeing South Kordofan (December 5, 2012)
See all stories about the IRC's work in South Sudan.
Posted in
Gender based Violence
,
Health
,
Women
,
Domestic Violence
,
Africa
,
South Sudan
| Tags:
domestic violence
,
Sexual Violence
,
Women's Rights
,
conflict
,
humanitarian aid
,
refugee camp
No comments yet.