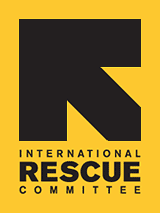 Since 1933, the IRC has provided hope and humanitarian aid to refugees and other victims of oppression and violent conflict around the world.
VOICES FROM THE FIELD
THE IRC BLOG
Quoted: Bringing babies back from the brink

November 29, 2011
By The IRC
"You want to do your best but (at times) you're overtaken by emotions and break down and ask 'why?' When you're here and see a child in front of you because of hunger, not because of disease, it can really affect you."
- International Rescue Committee nutrition specialist Sirat Amin speaking with Australian news site NEWS.com.au about the challenges health workers face treating the youngest victims of this year's devastating famine in East Africa.
Sirat is nursing children like Minhaj Gedi Farah — who became the face of the famine — back to health in the IRC's hospital at the Dadaab refugee camp in Kenya.
Full story at NEWS.com.au - Miracle workers: The heroes behind Africa's famine

To Help
Donate Now: Make a tax-deductible gift to help the IRC aid refugees around the world.
No comments yet.