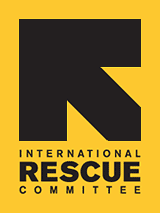 Since 1933, the IRC has provided hope and humanitarian aid to refugees and other victims of oppression and violent conflict around the world.
VOICES FROM THE FIELD
THE IRC BLOG
Video: Helping refugees prepare for life outside of a refugee camp

January 18, 2011
By The IRC
The average refugee situation lasts 17 years. When wars end and refugees go home, they often find they don't have the skills they need to get jobs, start their own businesses, and help their countries rebuild.
This video describes how our affiliate organization, the Women's Refugee Commission, is helping refugees build skills and preparing them for life when they return home or are resettled in a new country.
You can read the full post on the Women's Refugee Commission blog.
No comments yet.