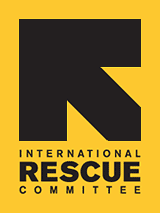 Since 1933, the IRC has provided hope and humanitarian aid to refugees and other victims of oppression and violent conflict around the world.
VOICES FROM THE FIELD
THE IRC BLOG
Alek Wek: "I know what refugees go through"

February 21, 2011
By The IRC
"I know what refugees go through and I truly believe that we should be able to stand up and say something."
- Alek Wek
Alek Wek was nine when her family fled heavy fighting as Sudan's long-running North-South civil war reached their hometown.
In 1986 she escaped to Great Britain, won an art scholarship at the London Institute and subsequently caught the eye of a talent scout.
A world-renowned supermodel, Wek is also an active supporter of humanitarian causes. She was honored by the International Rescue Committee (IRC) in November 2010 as one of ten "Refugees of Distinction."
No comments yet.