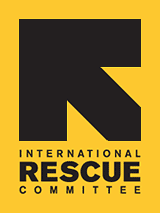 Since 1933, the IRC has provided hope and humanitarian aid to refugees and other victims of oppression and violent conflict around the world.
VOICES FROM THE FIELD
THE IRC BLOG
Video: Tutoring refugee children in San Diego

November 29, 2012
By The IRC
KPBS San Diego yesterday ran a charming radio / TV feature about the International Rescue Committee's after school program for refugee children and their parents.
The IRC's Colleen Krause, who is featured in the story, says the program started because refugee students are more likely to need of one-on-one attention.
"When they enter the country, they are often placed according to their age. So they may be entering fifth grade, but have a much lower skill level," she said. "The children don't get help at home necessarily from their parents because they're English-language learners themselves."
Read more: Tutoring refugee children and their parents - KPBS (November 28, 2012)
No comments yet.