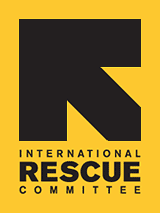 Since 1933, the IRC has provided hope and humanitarian aid to refugees and other victims of oppression and violent conflict around the world.
VOICES FROM THE FIELD
THE IRC BLOG
Violence and uncertainty in eastern Congo

December 21, 2012
By The IRC
Thousands of people displaced by recent fighting between rebels and the Congolese army have flocked to this makeshift camp on a hardened lava field on the outskirts of Goma. Africa's most active volcano, Nyiragongo, is just a few miles away.
Photo: Sinziana Demian/IRC
GOMA, Democratic Republic of Congo -
The International Rescue Committee is expanding its emergency response as uncertainty reigns in the violence-wracked North and South Kivu provinces of eastern Democratic Republic of Congo.
Negotiations between rebel forces and the government are stalled, and fears persist that the insurgents will once again capture North Kivu's provincial capital, Goma, and then continue south. There have been reports of rebels in and around the city, as well as several armed groups in and around camps on the outskirts, threatening the safety of tens of thousands of people uprooted by recent fighting.
"There have been numerous attacks in the camps in the last few weeks," says Aisha Bain, the IRC's emergency team leader in Congo. "This sharp increase in military presence raises great concerns for the security of displaced people as well as local communities."
Posted in
Emergency Response
,
Gender based Violence
,
Women
,
Africa
,
D.R. Congo
| Tags:
emergency relief
,
Goma
,
North Kivu
,
Sexual Violence
,
South Kivu
,
conflict
,
humanitarian aid
No comments yet.