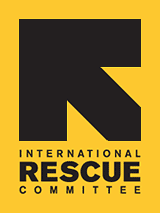 Since 1933, the IRC has provided hope and humanitarian aid to refugees and other victims of oppression and violent conflict around the world.
VOICES FROM THE FIELD
THE IRC BLOG
Voices in the News - Iraqi Refugees Arrive in Atlanta

September 24, 2007
By The IRC
Photo: The IRC
NPR's Morning Edition aired a story on September 13 about the arrival of Iraqi refugees in the U.S., with a focus on two families who recently arrived in Atlanta.   It's a very slow response to this crisis," says Ellen Beattie, the IRC refugee resettlement director in Atlanta. "There are literally millions of Iraqi refugees in Syria, Jordan, Lebanon, Turkey and the [Persian] Gulf states, and they are all in very precarious and dire circumstances there," Beattie says. "They're struggling economically, academically and [they're] unable to build a new life.