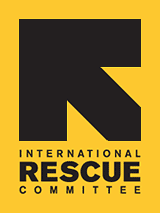 Since 1933, the IRC has provided hope and humanitarian aid to refugees and other victims of oppression and violent conflict around the world.
VOICES FROM THE FIELD
THE IRC BLOG
Vote for two important refugee projects

August 28, 2008
By The IRC
The IRC is supporting two projects nominated for the American Express "Members Project," a charitable giving contest.Please vote to get them into the top 25 where they'll have a chance for a share of $2.5 million in funding from American Express. Malaria Prevention for Refugees in Thailand Providing bed nets and other simple and cost-effective malaria control activities to significantly reduce the incidence of malaria among Burmese refugees in Thailand. Vote for this project > Refugee Career Development Providing career development activities to increase job readiness, job retention and earning potential for newly arrived refugees in the U.S. Vote for this project > The deadline is next Monday, September 1, so please click now and vote!
No comments yet.