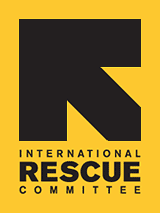 Since 1933, the IRC has provided hope and humanitarian aid to refugees and other victims of oppression and violent conflict around the world.
VOICES FROM THE FIELD
THE IRC BLOG
Wake Up Call: Wanja Laiboni - Port-au-Prince, Haiti

January 11, 2012
By The IRC
From California to Congo, women and girls face unspeakable violence and abuse. Yet each day women and men are fighting to boldly reimagine a safer world. Find out what keeps them going despite incredible obstacles.
In the wake of the devastating January 2010 earthquake, many women and girls are living in makeshift crowded camps in Port-au-Prince,
Haiti
. As Wanja explains, women face the threat of physical and sexual assault in these teeming and often poorly lit settlements.
No comments yet.