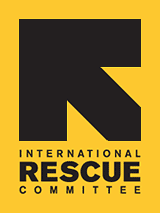 Since 1933, the IRC has provided hope and humanitarian aid to refugees and other victims of oppression and violent conflict around the world.
VOICES FROM THE FIELD
THE IRC BLOG
We Can Be Heroes: bringing a little boy back from the brink of starvation

January 3, 2013
By The IRC
When three-year-old Aden arrived in Dadaab he weighed only 11 pounds. After just a week of treatment in the IRC hospital Aden had gained two pounds.
Photo: Peter Biro/IRC
The lifesaving impact of the We Can Be Heroes drought relief campaign is exemplified by the story of Aden Abdallah Ibrahim, a three-year-old boy who returned from the brink of starvation after being treated at an International Rescue Committee clinic in Dadaab, Kenya.
Be a Hero. Give Now.
No comments yet.